What to Expect at This Year's E3
The annual Electronic Entertainment Expo, or E3, takes place June 14–16 in Los Angeles. It will host some of the biggest announcements from the best game developers in the world. From rumors, confirmations, and speculations we've put together a list of what to expect at this year's E3. Take a look!
Games, games, and more games
E3 is a game developer's time to showcase their latest and greatest masterpiece to worldwide retailers. That's why every year there's a barrage of new game announcements, trailers, and demos from the top developers in the world. This year is no exception. Below are some of the most anticipated video games we expect to play, watch, and learn more about this June.
Battlefield 1-Electronic Arts
Call of Duty: Infinite Warfare-Activision
Gears of War 4-Microsoft Studios
Mass Effect: Andromeda-Electronic Arts
Dishonored 2-Bethesda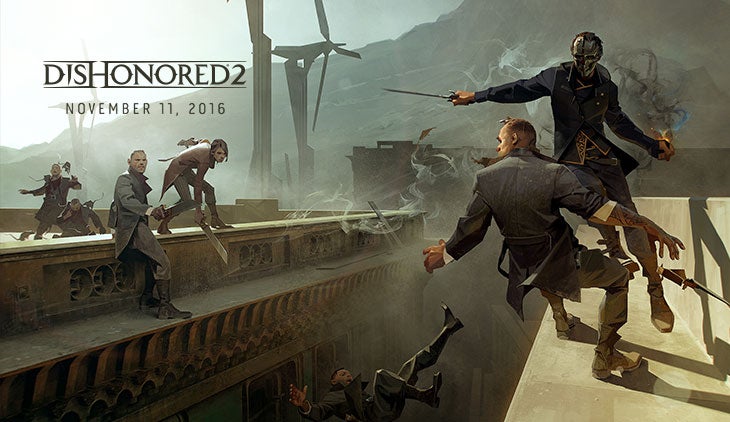 Legend of Zelda for Wii U-Nintendo
The Future of Nintendo: The Nintendo NX
There have been rumors for some time now that Nintendo has been working on creating a new console that could compete with the next-gen Xbox One and PlayStation 4 consoles after the flub of the Wii U. The long-awaited Nintendo NX has finally been confirmed to hit shelves March 2017, according to techradar.com. Specifications on the console's hardware are yet to be released. Still, being less than a year away, we expect more details to be coming our way at E3.
Sony and Microsoft's Everlasting Cold War
Sony and Microsoft's E3 conferences have and always will be compared directly to one another. As the behemoths that rule the latest-in-tech console industry, both are looking to expand into the newest horizon of future entertainment; virtual reality. For all you die hard Sony fans, the new PlayStation4.5/Neo is rumored to be announced this June. The new console is expected to increase the power and quality of the cutting-edge PlayStation VR set to release this year. It's likely that we'll hear more details of the new PlayStation at E3 if they intend to bundle it with the PS VR this October.
On the other hand, instead of releasing any virtual reality modules, Microsoft is focusing on their in-development HoloLens for augmented reality. However, it is rumored that a new 40% smaller Xbox One with 2TB of space could be announced at E3 and might even go on sale by the end of the year. In the longer term, Microsoft is currently working on a new console due to release in 2017 that's reportedly four times as powerful as the current Xbox One and may even be VR-ready. How's that for a comeback, Sony?
So, there you have our reasons, rumors, and expectations for E3. Let us know what you're most excited for at this year's E3!
*Header courtesy of youtube.com, battlefield.com, masseffect.com*
(Visited 242 times, 1 visits today)