9 Iconic Hairstyles That Look Ridiculous on Mainstream Celebrities
Life's too short to have boring hair. Hairstyles have identified Hollywood stars for decades. In retrospect, hairstyles have allowed us to emulate, parody, and adore pop culture idols. Although some are freakishly ridiculous, some are responsible for defying cultural norms. In today's entertainment news, we see celebrities attempting to recreate these well-known hairstyles in their own fashion. Whether done honestly or comedically, we cannot help but throw our heads back and laugh at these 9 iconic hairstyles that look ridiculous on mainstream celebrities.
1. Princess Leia's Buns
Leia has great buns and we cannot lie! This Star Wars heroine has had our hearts since 1977. She is known for being a feminist, princess, commander, and, of course, iconic fashionista. Mostly everyone knows that two cinnamon roll buns bring us back to Princess Leia and not Miley Cyrus. More importantly, below you can see Modern Family star, Sofia Vergara, not doing those buns any justice.
2. Justin Timberlake's Ramen hair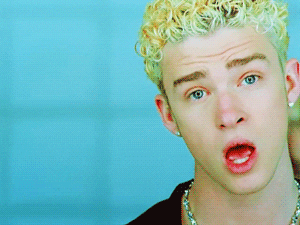 The best of the worst hairstyles to hit the 90's. N'Sync's Justin Timberlake had us all swooning in his 1999 "Thinking of You (I Drive Myself Crazy" music video)". Even with his Ramen-inspired hair, JT has always had our hearts. Now JT has most certainly grown up and evolved from his N'Sync days. Although I wish the ridiculousness was real, the bottom image of Justin Bieber is photo-shopped. While it is not far off from Bieber's most recent bleach blonde mess, he looks just as ridiculous as his celebrity status!
3. The Weeknd's Nest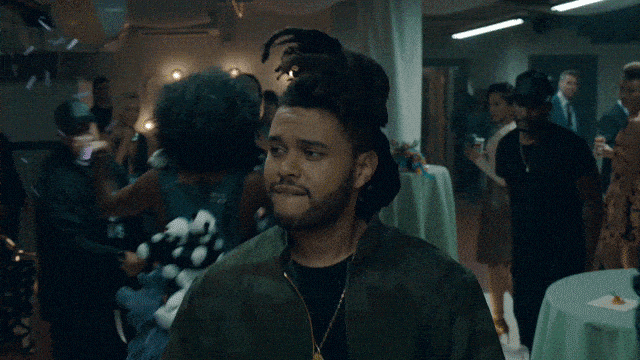 Abel Tesfaye, otherwise known as The Weeknd, has been blowing out speakers with his killer bass and soulful pipes since House of Balloons was released. Known for singing about drugs, sex, and all things graphic, this R&B singer must be partying too much to not notice the nest on his head. His dreads/mohawk contraption has us all scratching our heads asking how he's dating the stunning Bella Hadid. We have to give him credit though, he's made his hairstyle apart of his 20 million dollar image. So compared to Jaden Smith's knock-off, The Weeknd wins with originality.
4. Rat-tails
Without a doubt, one of the grossest braids to hit the fashion world. Rat-tails originated in the 1980's, but were ousted in a short period of time. People rocked rait-tails in all kinds of ways: braid, dread, curled, straightened, au natural. Looking back now, rat-tails are a classic fashion no-no. Unless you are a supermodel rocking the hell out of the runway, you should not try a rattail. The outlandishly awesome Shia Labeouf has been seen rocking this look. Silly Shia, please take the rattail out and keep applauding on comedic cannibalistic songs made for you.
5. Dragonball Z's Spikes
Only a cartoon character like Goku can rock these yellow spikes. Comparable to a serving of french fries, this Super-Saiyan look is only for super strength, not for the red carpet. So Miley, please keep your Dragon Ball Z watching at home.
6. Sanjaya's Tailed Mohawks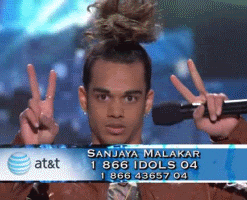 Alas, the American Idol contestant that would never leave. Sanjaya Malakar consecutively performed poorly compared to the insane talent on the show. Sanjaya had judge, Simon Cowell, in disdainful awe of his prevailing voting streak. When he stepped on stage to perform "Bathwater" with his bizarre tailed mohawk, the world had found their new prey to troll. Current "AI" judge, Jennifer Lopez,  paid her respect to the Malakar mohawk. Instead an edgy, elevated approach, all we could see was the cringe-worthy resurrection of Sanjaya.
7. Marge Simpson's Towering Fro
"Oh Homie". Marge Simpson has become a household name due to the longest-running animated series, The Simpsons. She's identified as always donning a green dress, red pearls, and red heels to match. Between being a safety net for Bart and her husband's shenanigans, this mom's hair never deflates. Her towering fro is difficult to pull off in the real world, but, of course, Nicki Minaj decided to take on the challenge.
8. Mr. T's "Pity the Fool" Warrior Hairdo
WWE wrestler, actor, and pop culture icon, Mr. T, most definitely made his mark in pop culture. Interestingly enough, the man has his own cereal, rap album, cartoon show, and unique "warrior" hairdo, and it's no coincidence. Inspired by the tribes of the Mandinka people, Mr. T highlights his long line of ancestry through his styled fro. Nowadays, comedians Tracy Morgan and Jordan Peele put their hilarious twist on this look that resembles "a rare form of male pattern baldness."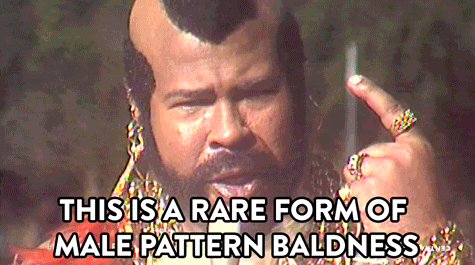 9. Bob Marley Dreads
Reggae legend, Bob Marley, is remembered through his masterpieces that are still played today and cherished throughout the world. Marley's Rastafari dreads and musical influence became a mainstream symbol for counterculture during the turning tides of the late 60's and 70's. Even now, we still see his lifestyle impact in several counterculture/cultural communities. In the recent trailers for "Ben-Hur", we couldn't help but chuckle at Morgan Freeman's new locks.
Some celebrities have a tendency to restore old trends, but don't realize how ridiculous they look in the mirror. Who knew these 9 iconic hairstyles could look so hysterical on mainstream celebrities? Sometimes certain hairstyles need to stay in the history books or on people that can actually rock the look.
Let us know what iconic hairstyles you have rocked!
Featured image courtesy of amorphia-apparel.com mymodernmet.com*
(Visited 1,202 times, 1 visits today)